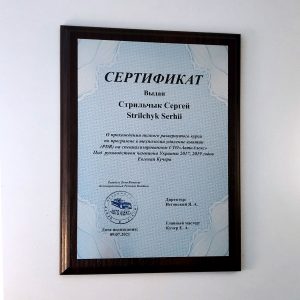 The minimum order value is 100$
❓ Are you a professional coach?
❓ Are your graduates highly regarded in the job market?
Emphasize your prestige and uniqueness. Reward your students with an individual diploma in metal. 📑 Let not only them, but their clients and friends know about you! 😎
🟦 The advantage of such diplomas is their durability (30+ years) and visual perception.
You can be sure that the seal on such a diploma:
will not be erased
will not discolor
will not deform as a result of exposure to moisture
☝️ We offer not only standard models, but also the possibility to create a diploma according to your individual sketch.
You can get advice or place an order in personal messages or on our website 🌐 https://vizinform.com/diplomas