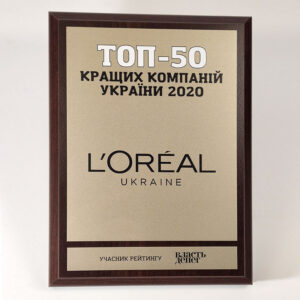 The minimum order value is 100$
This certificate was printed using the UV printer on a golden matte metal. The MDF substrate was used as a base.
The certificate is 220x300mm in size. It was provided to the customer in a cardboard box.
Ordering the "Top 50" certificate from the Vizinform workshop is easy! Just fill out an application online, send us an email.
Do not hesitate to contact us!