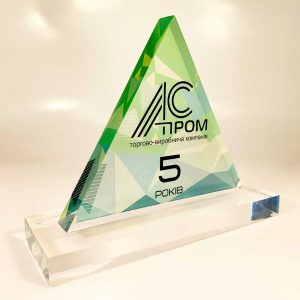 Acrylic souvenir "AC Prom"
The acrylic souvenir was cut from 20 mm thick transparent acrylic. All information was printed on an ultraviolet printer. The company logo, years in business were printed on the front side and the abstract image on the back.
The edges have been carefully polished. The measurements are specified by the customer.